PAYCE Foundation signs up to support sick kids' families
4 March, 2022
The PAYCE Foundation has signed up for three years to support renowned charity Ronald McDonald House Charities Greater Western Sydney (RMHC GWS) which helps the families of seriously ill and injured children.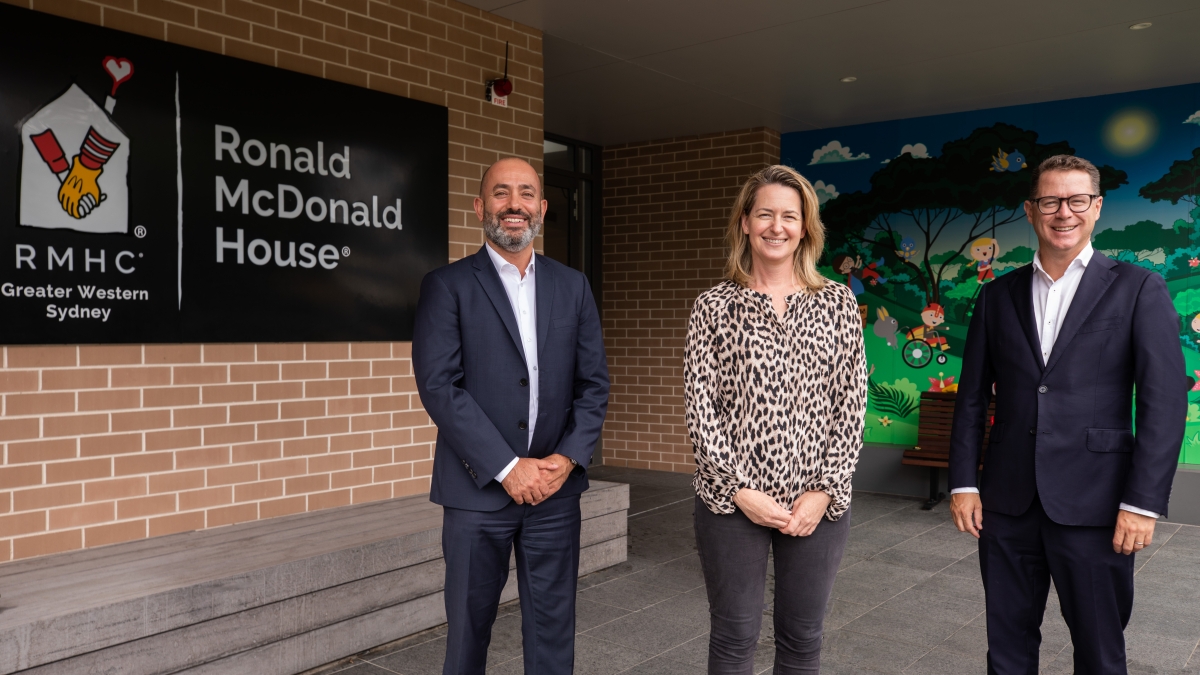 Under the $60,000 donation agreement, PAYCE Foundation will sponsor a room for families to stay close by their children as they receive vital medical treatment.
Many children travel from regional areas for specialist treatment at The Children's Hospital Westmead – and RMHC GWS has been assisting their families with accommodation and support since 1981.
The home-away-from-home service bridges the gap and keeps families together during an incredibly challenging time.
According to Belinda Woolford, CEO at Ronald McDonald House Charities GWS, Payce Foundation's sponsorship of a two-bedroom apartment for three years at the House means more than just accommodation.
"For families staying with us, a Room Sponsor like Payce Foundation represents security,'' said Belinda.
"It says to families with sick kids that the community is behind them during their most vulnerable moments.
"We're proud and hugely thankful to be partnering with this wonderful Foundation."
With over 2100 families supported annually, RMHC GWS provides warm beds, hot showers, laundry facilities, family-friendly kitchens and indoor/outdoor play areas – all the essentials of a family home
As hospital stays, treatments and surgeries increase annually, so does the demand for the much-needed service.
PAYCE Foundation Director Miled Akle said: "We are delighted to partner with RMHC GWS who have an outstanding record of assisting sick children and their families.''
"For children and their family, it is so important to keep them together as a connected unit while treatment is ongoing.
"With the pandemic disrupting so much of our lives, the work of RMHC GWS has become even more important.
"We hope our support will help some of those children and their families during their challenging journey, see the completion of treatment and a return to a happy and healthy life together.''