The PAYCE Foundation has a proud history of supporting community-based organisations in the fields of education, medical research, sport and events.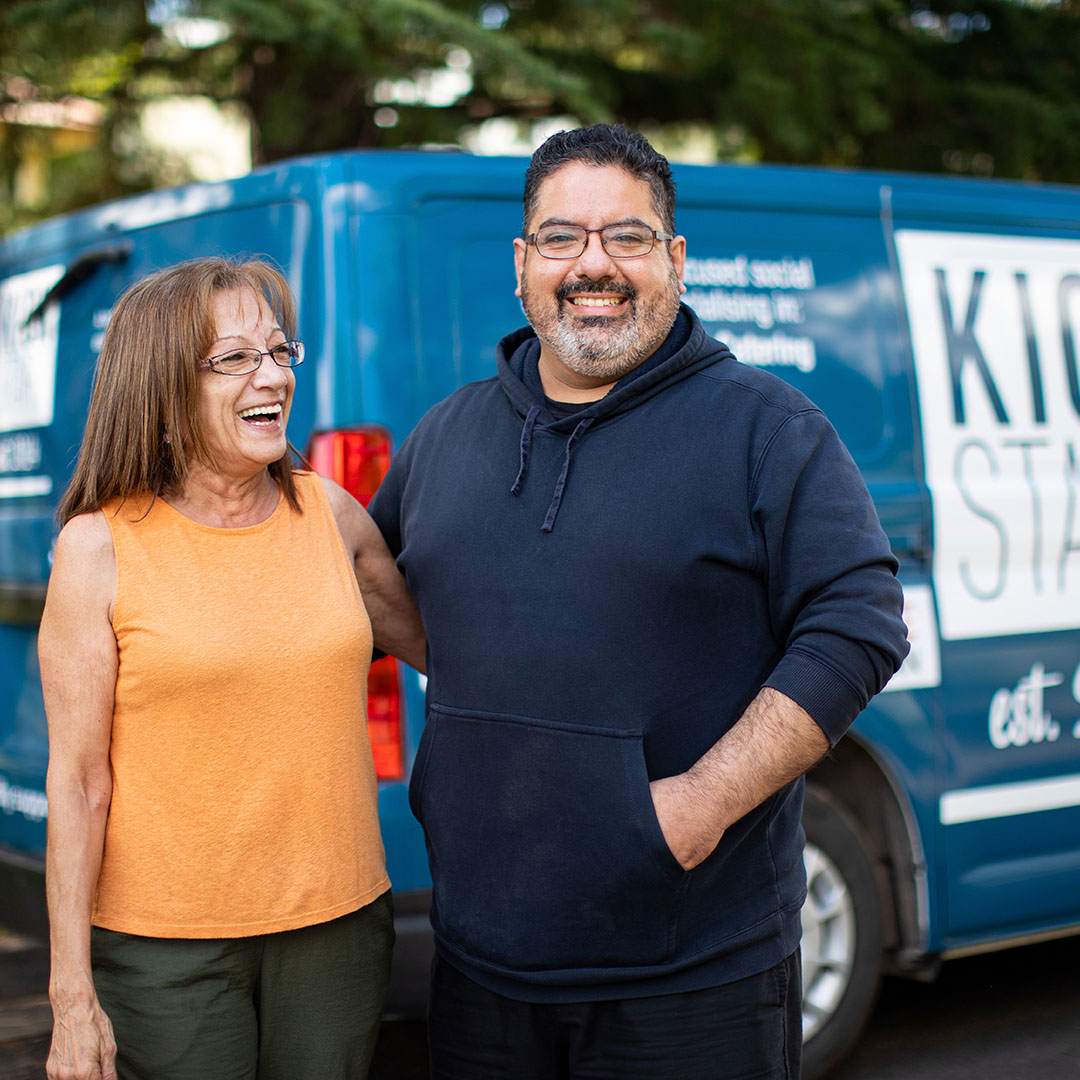 Strong communities are fundamental to a better society.
The Foundation is a major supporter of refugees and people seeking asylum through its support of the Jesuit Refugee Service (JRS), providing funding for a support worker.
Following the COVID-19 lockdown, the Foundation also mobilised its resources to provide specific support to the vulnerable and isolated.
During the COVID-19 lockdowns, the PAYCE Foundation established the Melrose Park Meal Share Service, preparing and delivering 30,000 meals to 160 recipients.
The PAYCE Foundation is also the founding sponsor of the Melrose Park Community Cup which has raised over $400,000 in five years for the following groups: West Ryde Rovers, Ermington United, the Michael Hughes Foundation, Parramatta Women's Shelter, St Michael's Catholic Primary School and Melrose Park Public School.
Meal Share Recipient Christina sharing a laugh with Kick Start's Ben