St Pat's light show returns to Parramatta Winterlight Festival
8 July, 2019
The forecourt of St Patrick's Cathedral will be a big nightly drawcard at the annual Parramatta Winterlight Festival, with the return of the spectacular Light up St Pat's light show, sponsored by the PAYCE Foundation and the City Of Parramatta Council.
The front façade of the cathedral will feature beautiful colour projections of animated artworks around the theme of HOPE.
The light show starts at 6pm weekdays and 7pm on weekends to 11pmand runs until July 21.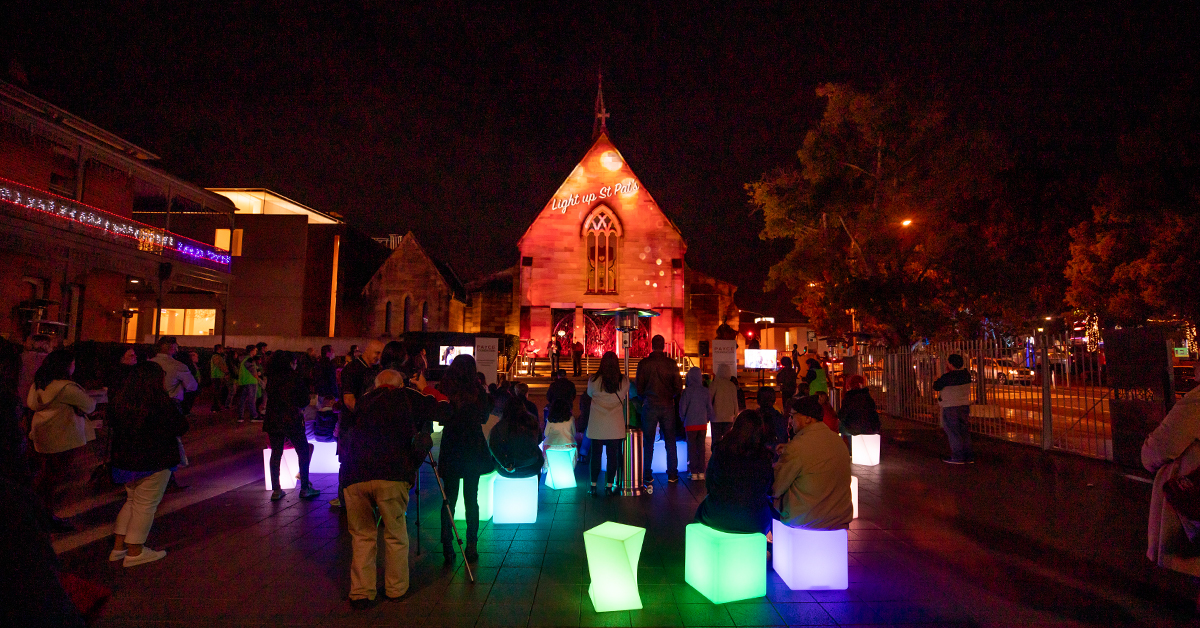 Art works in the light show will include the work of Sydney Bouhaniche, an artist from Sydney's Vivid festival, as well as works created by students from the Maronite College of the Holy Family.
The Winterlight Festival, held in Prince Alfred Square, is celebrating its tenth year and more than 100,000 locals and visitors are expected over the 17 days of festivities.
PAYCE Foundation Director, Dominic Sullivan said the Foundation was proud to join with the St Patrick's Cathedral and Parramatta City Council in bringing back this exciting light projection show to the 2019 Winterlight Festival program.
"The Light up St Pat'slight show was a feature of the community festival two years ago and the PAYCE Foundation is pleased to once again be associated with this special attraction that is designed to be enjoyed by all ages," he said,
The 2019 Winterlight Festival program includes many of the popular winter attractions from past years plus some new ones.
New is Morphology – an interactive wall of coloured LED wires designed to capture the attention and involvement of all ages and abilities.
For more details of what's on visit www.winterlight.com.au