PAYCE Foundation backs The Big Issue
7 February, 2019
The PAYCE Foundation is standing shoulder to shoulder with some of the country's most marginalized people.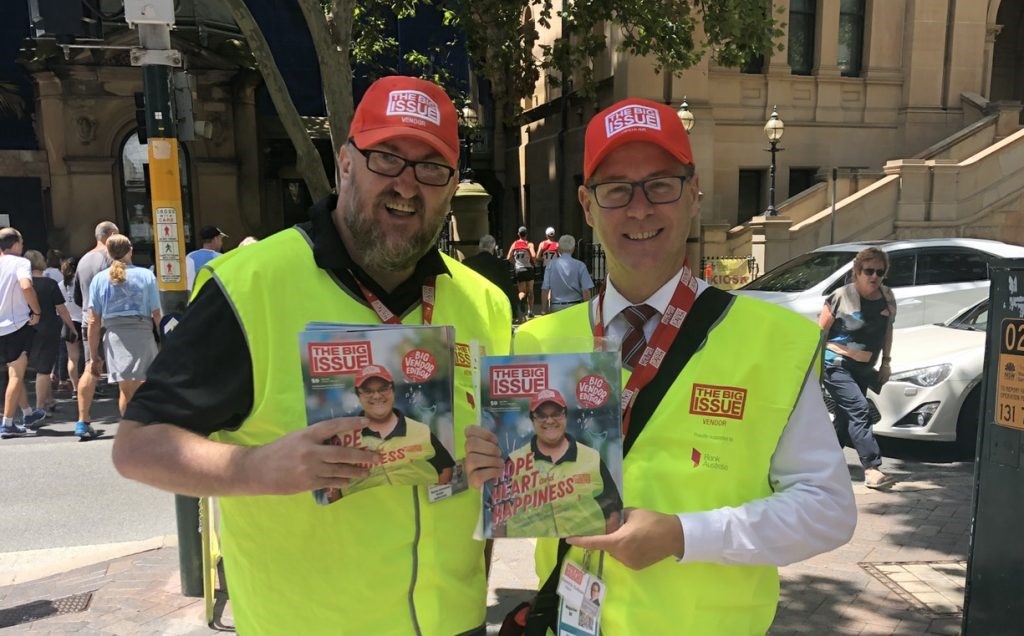 PAYCE Foundation Director Dominic Sullivan joined The Big Issue's CEO Selling Event in Martin Place, Sydney.
The Big Issue magazine is a fortnightly, independent magazine that is sold on the streets by homeless, marginalised and disadvantaged people.
The magazine is one of Australia's great social enterprise success stories.
Vendors buy copies of the magazine for $4.50 and sell them for $9, keeping the difference. Since its inception in Australia in 1996, more than 11 million magazines have been sold, putting $28 million into the pockets of disadvantaged Australians.
Dominic teamed up with The Big Issue vendor Marcus who has been selling the magazine for more than 15 years.
"The Big Issue is a great magazine but what is truly amazing is what it does for the vendors," Dominic said.
"Marcus's life has taken a turn for the better and his work over many years is inspirational.
''I am not surprised he is considered a mentor by other vendors with his length of service.
"It is a privilege to spend some time with him today, listen to his story and help sell a few magazines.''
The PAYCE Foundation is also a member of The Big Issue's Enterprise Big 100 campaign by taking up multiple corporate subscriptions to the Big Issue Magazine.
Each corporate subscription helps 10 women in need earn an income in return for packing and preparing the magazines for dispatch.