PAYCE Foundation charity partner launches domestic violence project
14 December, 2022
PAYCE Foundation charity partner Thread Together has officially launched an innovative program which assists domestic violence victims, installing 100 wardrobes into women's refuges across the country.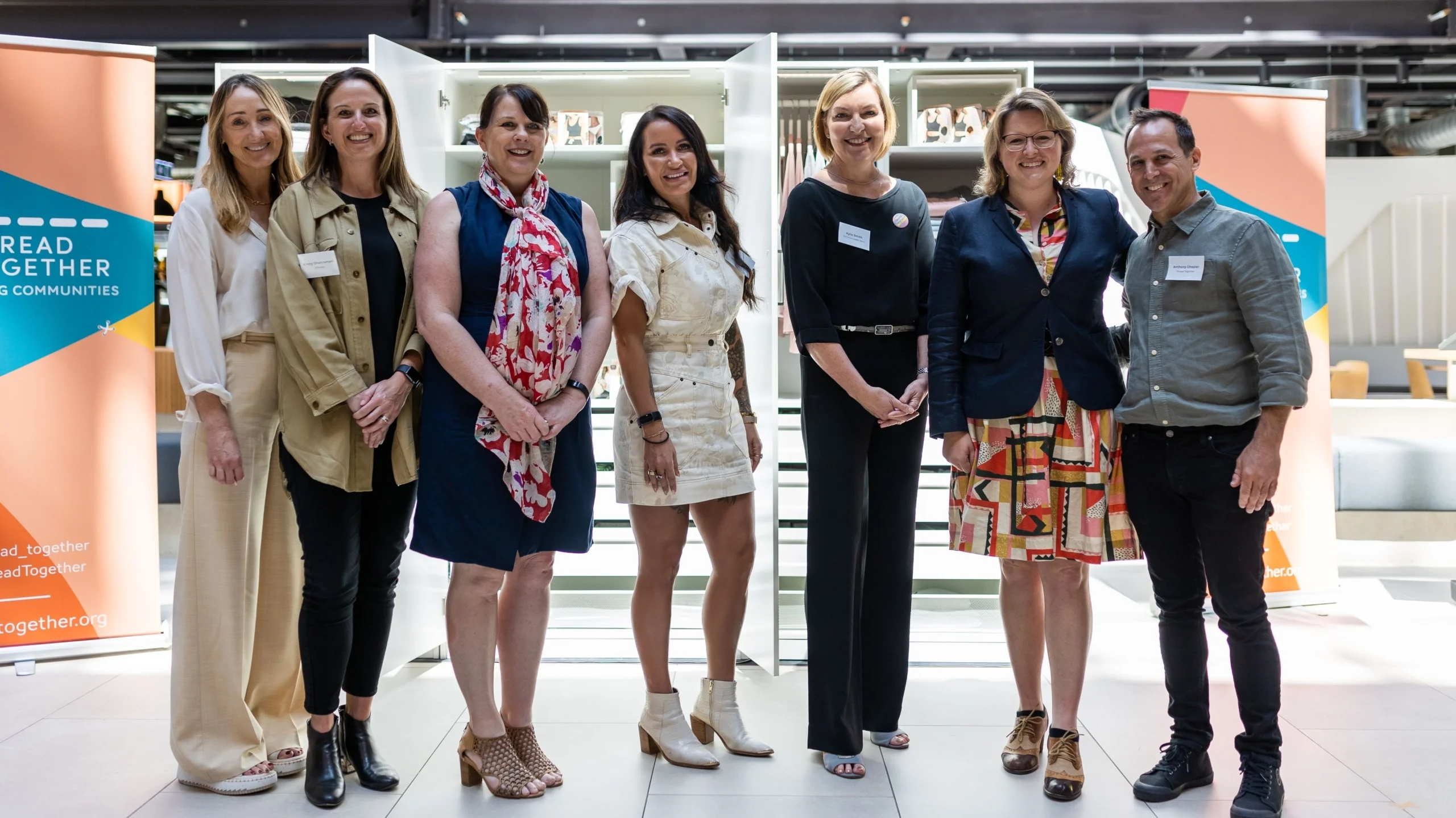 At the official launch of the Wardrobe and Capsule Service, Thread Together Founder Andie Halas, PAYCE Foundation Director Sophie Boyd (fourth from left), Deputy Lord Mayor Cr Sylvie Ellsmore (second from right) and Thread Together CEO Anthony Chesler.
The PAYCE Foundation recently pledged $300,000 over three years to support the Thread Together Wardrobe and Capsule Service.
The service will provide women and children escaping violence to access new clothing and sleepwear when they access crisis accommodation following a domestic and family violence situation.
The launch of the project coincided with the global UNiTE 16 Days of Activism against Gender-Based Violence campaign.
"Too often we receive requests from people who have escaped domestic violence and abusive relationships with no clothing apart from the clothes on their back," said Anthony Chesler, CEO of Thread Together.
"The Thread Together Wardrobe and Capsule service is available to women's refuges around the country.
"Each wardrobe will be merchandised with a capsule of essential clothing for women and children and will be continuously restocked by nominated fashion partners."
PAYCE Director Dominic Sullivan said: "We were attracted to supporting this program because women and children fleeing domestic violence need both emotional and practical assistance to get their lives back on track, including accommodation and clothes."
"Many women stay in domestic violence relationships because they do not see a way out.
"The quality of the clothing means women and children can make a fresh start free of violence."
Thread together was recently recognised as the 'Best Charity Initiative' by the Nora Awards.