Long term relationships key to philanthropic success
19 September, 2018
Building long term relationships between the corporate sector and charities is a key ingredient in successful philanthropy, according to PAYCE Foundation Executive Officer Andrea Comastri.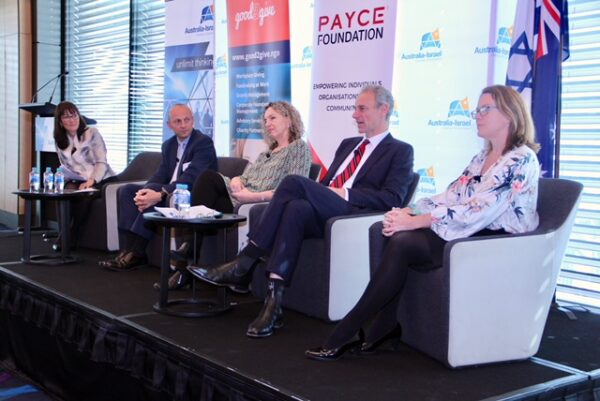 Mr Comastri joined other philanthropic leaders on an expert panel at a business briefing hosted by the Australian-Israel Chamber of Commerce on The Future of Corporate Philanthropy.
"Strong long-term business relationships and open sharing of our philanthropic vision mean the PAYCE Foundation can leverage those networks to generate additional support for our charity partners," he said.
The PAYCE Foundation's vision is a world where disadvantage and misfortune are not determinant of anyone's quality of life.
"We like to work with charities and causes that might otherwise find it hard to attract funds," Mr Comastri said.
"We work with them with long-term objectives in mind, focusing on capacity building and sustainability."
A good example is our work with drug and alcohol rehabilitation provider Adele House, located just outside of Coffs Harbour.
"Partnering with the NSW Government, which has provided a $5 million grant, and matched dollar for dollar by the PAYCE Foundation, construction will soon commence on a 40-bed rehabilitation facility," Mr Comastri said.
"This new facility will assist residents get their life back on track and reduce the financial burden placed on our hospitals, emergency services and in some cases the courts and prison system.
"We have also created a social enterprise, a commercial blueberry farm which assists with running costs but also provides training and work opportunities for residents."
The panel included Lisa Grinham, CEO Good2Give, Rob Koczkar, CEO Social Ventures Australia, Caroline Stewart, Executive Officer UBS Australia Foundation and Sarah Davies, CEO Philanthropy Australia.