Noora using her own experience to help other refugees
21 February, 2023
Noora Jasim has faced many obstacles in her life, but she has found a new purpose at the Jesuit Refugee Service (JRS) in Sydney.
Noora fled a war-torn Iraq in 2016 and was determined to make a new life for herself.
She was a qualified engineer, but that was not a career option in the short-term, so she set about getting experience in education, first starting out voluntarily teaching English to other refugees.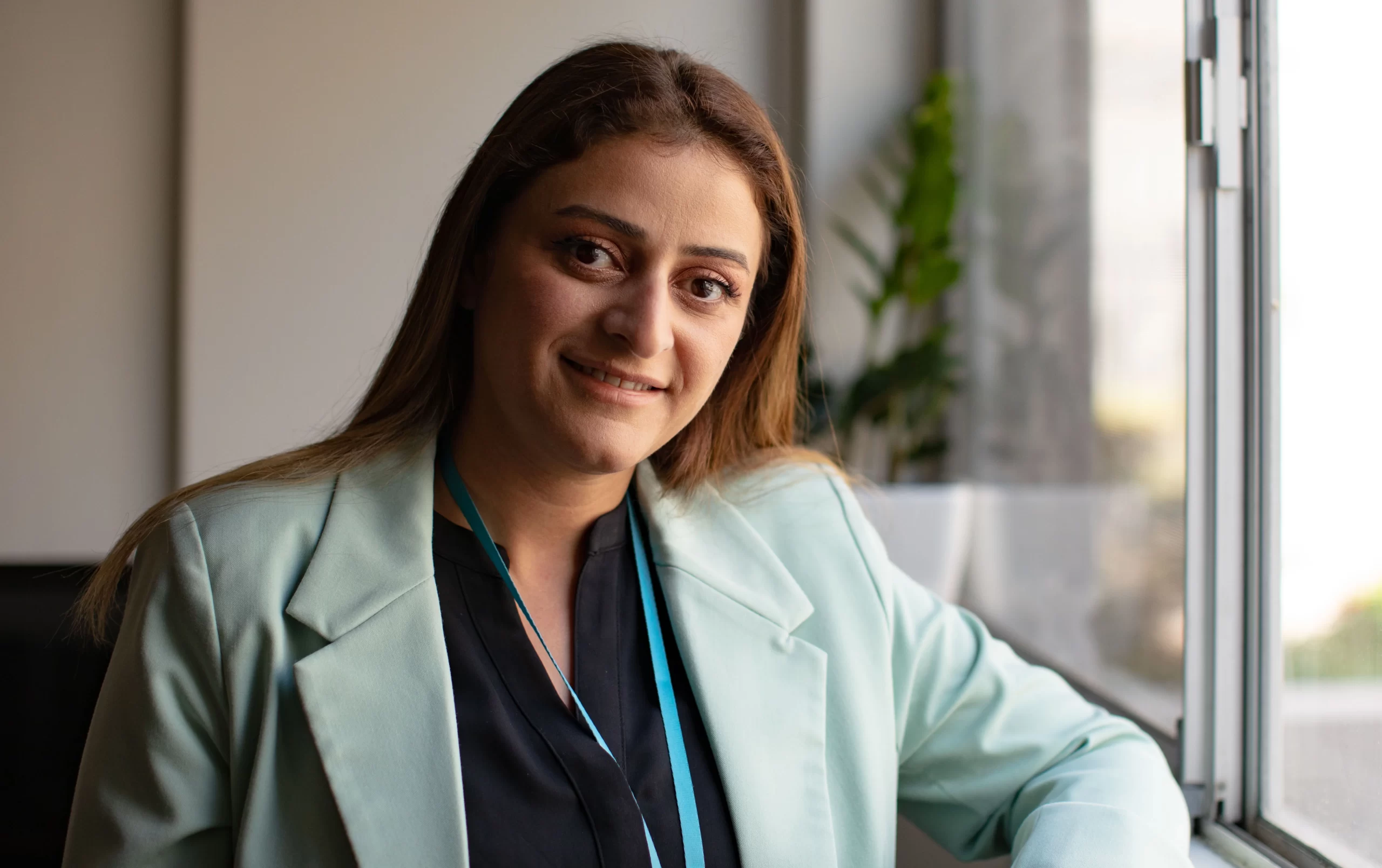 Noora Jasim says helping refugees make their own way is a wonderful job.
---
A string of completed voluntary and formal courses later, she is now using all her expertise, experience and understanding to help other refugees as the JRS Employment Support Officer.
JRS is an international Catholic organisation with a mission to accompany, serve, and advocate for the rights of people seeking asylum, refugees, and other forcibly displaced peoples.
The PAYCE Foundation funds the Employment Support Officer role and is a long-term supporter of JRS.
Noora knows from her own experience how important it is for refugees to find a job.
"Many have excellent qualifications, but they are not recognised in Australia," Noora said.'
"It is important that we develop a short-term goal of finding employment while they are working on their long-term goal of finding the job of their dreams."
Noora said there are barriers for women who don't speak English and have the primary responsibility of caring for their children.
"When you change country and you do not speak English the stress levels and mental health issues become real.
"How can you build trust when you cannot speak the language, you cannot ask a question, particularly when you are in an emergency.
"I am developing ways to assist women get education while their children have care provided."
Refugees and asylum seekers are not entitled to any government social security support.
Noora said she is also having excellent results with the children of refugees.
"It's a voluntary service and there is no pressure, but they see the benefits and participate."
One client referred his parents to the program.
"I am willing to help the whole family and I have these wonderful stories," Noora said.
"The father said that I want to give you an update, 'we all passed our English test and now we are going to take a training course'."
"It gives me so much happiness to see that success."