Granville East Wins Seed Harvest Spoon Grant
27 November, 2017
Granville East Public School will have its own edible school garden after winning the PAYCE Foundation sponsored Seed Harvest Spoon competition this year.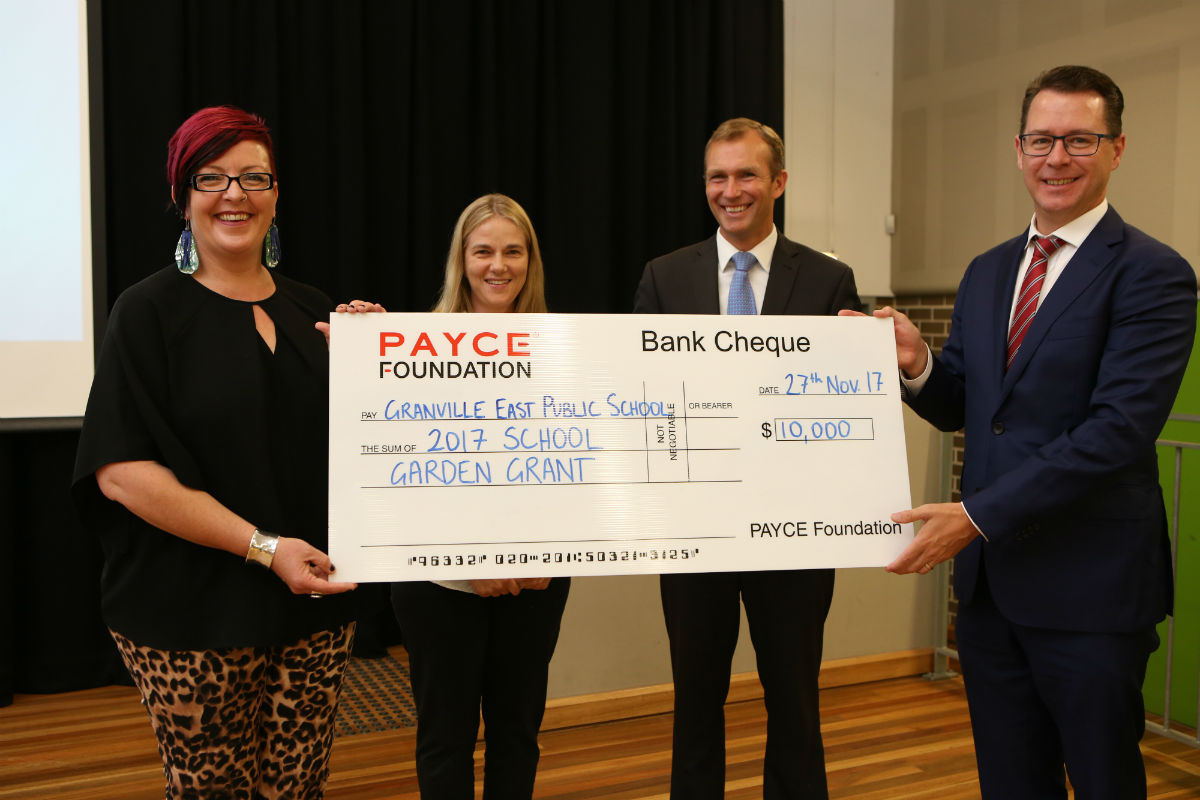 The grant winner was officially announced at the school today where students were presented with certificates by the NSW Minister for Education Rob Stokes.
PAYCE Foundation Director Dominic Sullivan said the students showed outstanding enthusiasm in its video submission.
"The school's community warriors group demonstrated a passion for not only the opportunity to build their own edible garden, but also a superior understanding of environmental issues."
As the winning school students will receive:
Materials and support to design and build an edible garden, including a waste management system.
An eight-week education program
An information program for teachers and parents
The students will learn how to grow local, seasonal and organic food, generate healthy environmental ecosystems and promote local biodiversity.
Students will also learn about creating compost and the life of bees.
At the end they will get to enjoy the produce they created.
"The PAYCE Foundation is committed to backing programs which build stronger communities and the Seed Harvest Spoon program has an excellent track record of not only delivering important education but also bringing communities together," Mr Sullivan said.
"Our approach to urban development is not just bricks and mortar."
"We want to develop long term relationships which deliver lasting social improvement."
The Director of Seed Harvest Spoon, Michelle Carrick, made a presentation to the school on the grant program.
"Michelle is a great advocate for the program and its outstanding educational benefits for children and we are proud to back her vision," Mr Sullivan said.