End Street Sleeping making giant strides but more to be done
17 February, 2022
Giant strides are being made in the battle to end rough sleeping homelessness in NSW, but now is the time for more organisations to join the End Street Sleeping Collaboration, PAYCE Foundation Director Dominic Sullivan said.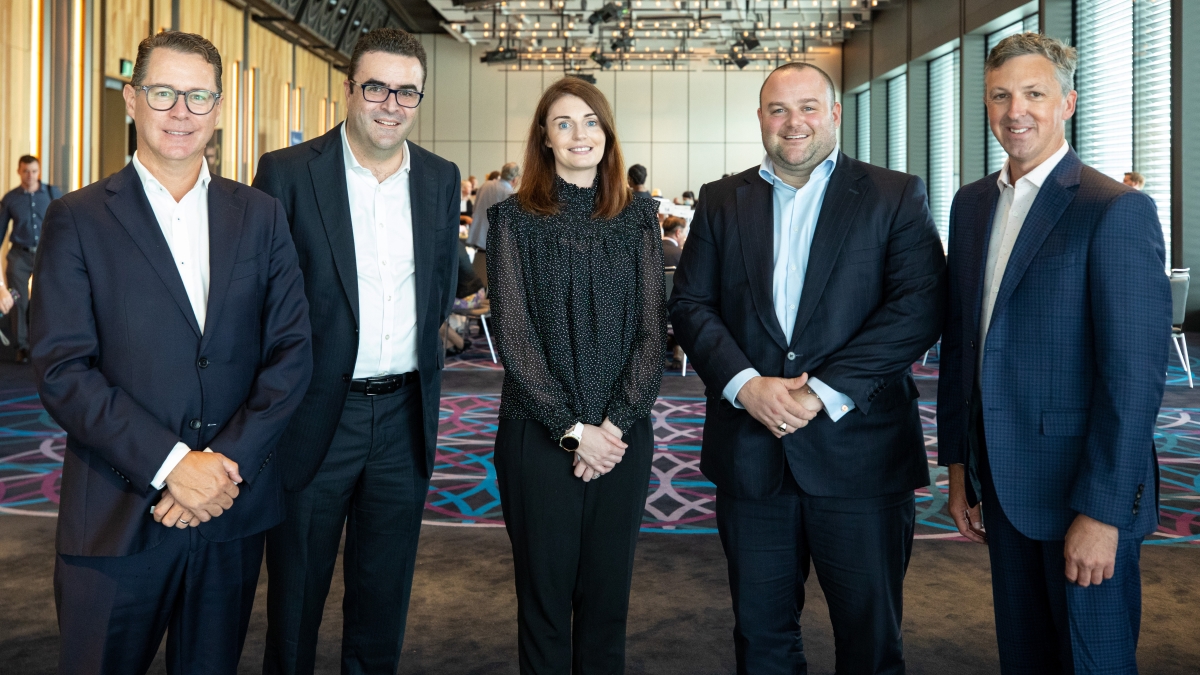 Mr Sullivan said the COVID-19 pandemic had disproportionately affected the disadvantaged, including the homeless.
"The PAYCE Foundation decided to support the End Street Sleeping Collaboration in 2019 because it is a joint effort including the leading charitable homeless services organisations, the NSW Government and the philanthropic sector,'' Mr Sullivan told a recent lunch of business leaders.
"We are seeing the fruits of the efforts of the Collaboration already, but if we can garner more support from the private sector, we can drive the initiative further and help more people get a roof over their head.''
End Street Sleeping Collaboration CEO Graham West said 800 packages of housing and support services for people who were sleeping rough or in temporary accommodation had been rolled out in 2020-21.
"We are making significant progress and when we compare our efforts to other Collaborations around the world, we are doing exceptionally well," Mr West said.
"Now is a critical time, after the pandemic, to push on and end street sleeping."
In 2019, End Street Sleeping Collaboration partnered with Microsoft to develop the By Name List.
The By-Name List is a real-time database that is shared by frontline service providers to access information they need to provide sustainable housing and support services to people experiencing homelessness – without the person needing to retell their story.
"This real-time information is making a huge difference, not only helping clients find housing, but also assist them find the right support services, so they do not return to the streets,'' Mr West said.
The St Vincent De Paul Society says women over the age of 55 are the fastest growing group impacted by homelessness with a 33 percent increase in numbers in the past year alone.
The Executive Director of Vinnies Services, Ms Niamh Mannion, said many of these women are hidden from public view, often finding themselves initially couch-surfing to escape an abusive partner and then drifting into homelessness.
"Most of the women I speak to who come to us, they've come to us because they have been sleeping in their car after escaping a very dangerous situation for them and their children", explained Ms Mannion at the business lunch.
"They usually come into contact with us through a St Vincent De Paul shop because they see it as a welcoming, safe place. They come in and speak to one of our volunteers and we're then in a good position to direct them to the right place for help."