Choir challenge attracts big turnout
16 October, 2023
The weather threatened, but the power of voice prevailed for the annual Sydney Street Choir Corporate Challenge at Martin Place in the city's CBD.
And the singing competition attracted one of the biggest crowds ever, with hundreds of workers stopping to listen to the choirs.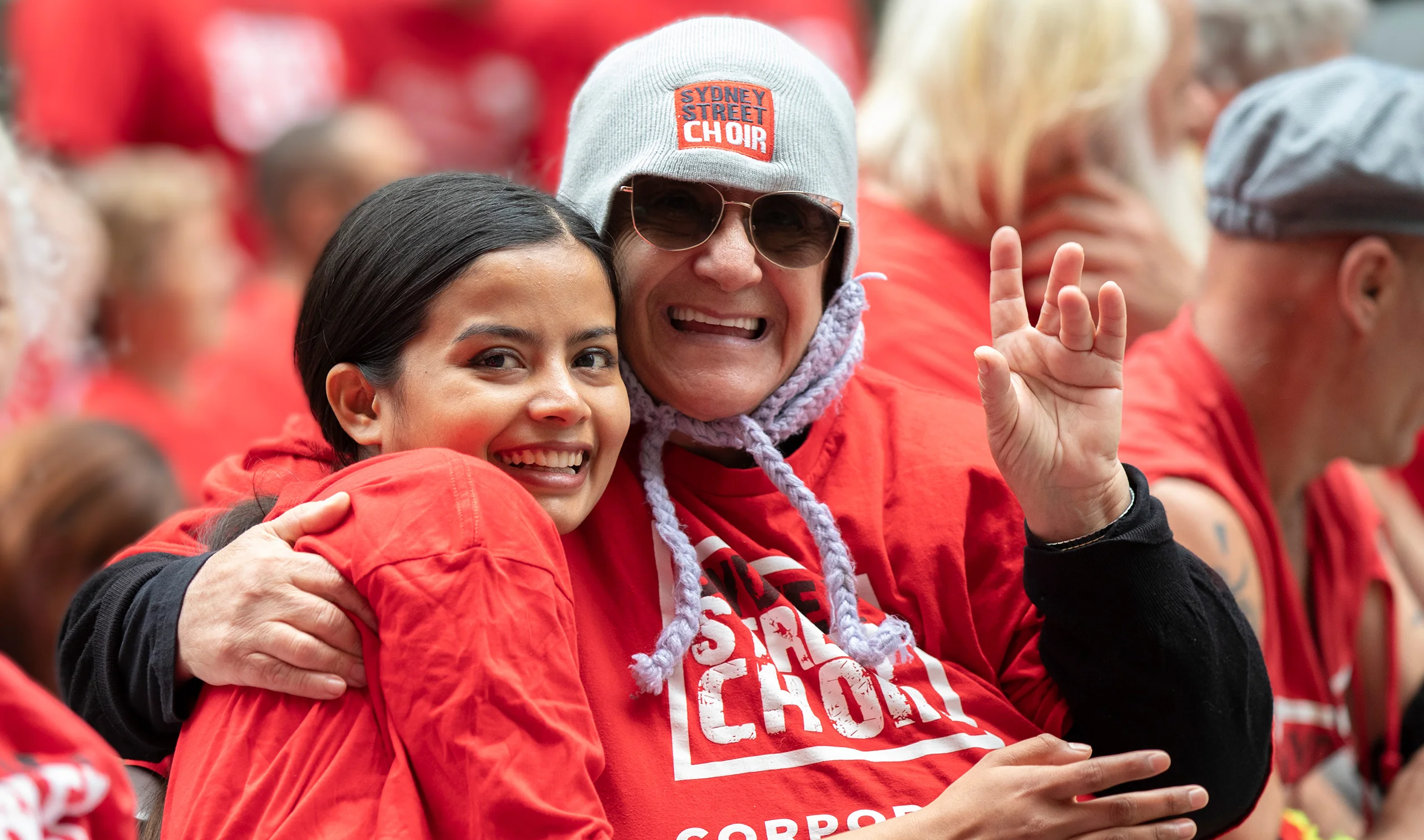 The corporate choirs stepping up with the Sydney Street Choir included Minter Ellison, APA and PwC.
The event was led by ABC broadcaster James Valentine who also joined the choirs on saxophone.
He had everyone singing along for the final song – My Island Home – which reverberated around Martin Place.
The Sydney Street Choir is a supportive musical community that aims to inspire and empower those who have experienced homelessness or disadvantage in the community.
Formed in 2001, they have thrilled audiences around Australia with their inspiring performances.
The PAYCE Foundation has been a major sponsor of the Sydney Street Choir since 2015 and helped establish the corporate challenge.
PAYCE Director Dominic Sullivan said: "It was an amazing day which showcased the power of song, enjoyed not only by the choirs but by a good crowd."
"Congratulations to everyone involved in an event that brings people together – it was uplifting for everyone who participated."