Charity Chef Shane steps up to a COVID catering curve ball
20 August, 2021
When it comes to catering, there is very little Kick Start Head Chef Shane Hillard hasn't seen.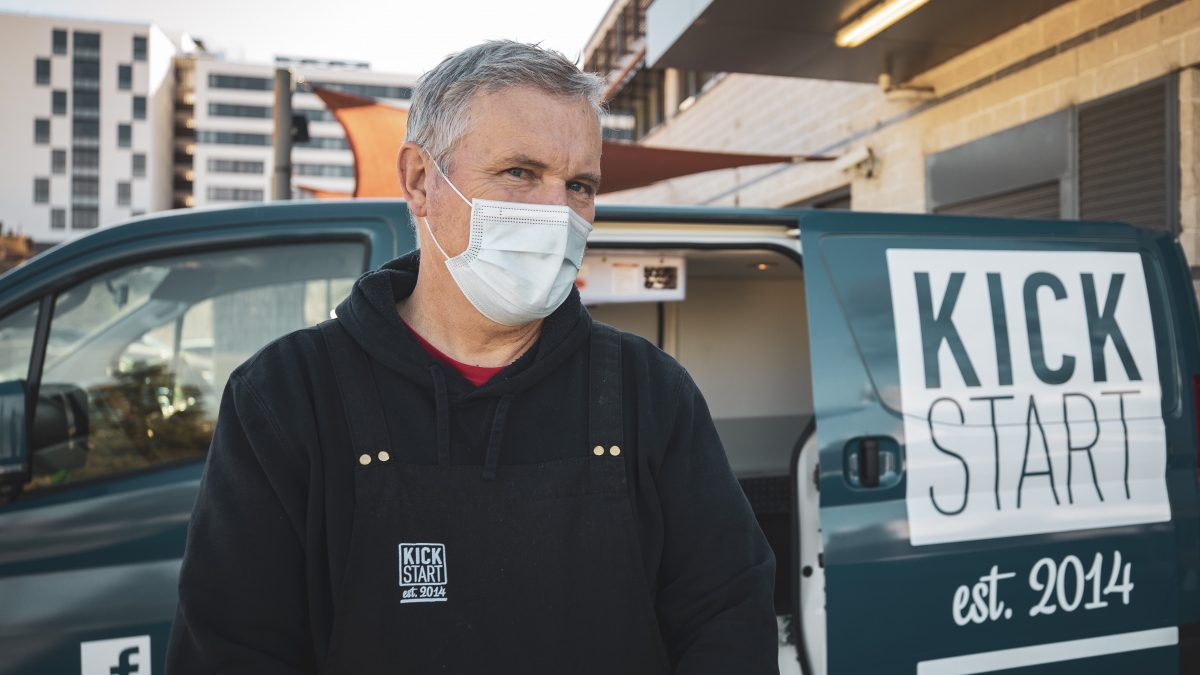 He's worked in Michelin star restaurants, the military, cafes and ran his own business for more than 10 years.
Shane said running the PAYCE Foundation-backed Kick Start is highly rewarding but admits the outbreak of COVID-19 has been a curve ball he didn't see coming.
His work life has changed from supervising the Kick Start mobile food trailers across Sydney, where young trainees get on-the-job experience as part of their hospitality training, to running the Melrose Park Meal Share service.
With Sydney going into a tough lockdown for the second time in 18 months, and café business restricted, the PAYCE Foundation and the Kick Start team have again stepped up to help those doing it tough in Melrose Park.
More than 3600 free meals have been delivered to 234 people since the Meal Share was re-launched four weeks ago.
The local community has also been heavily involved, identifying people who may need assistance.
Shane said people were quite fearful of the COVID-19 Delta variant and particularly grateful for the Meal Share service which assists people who have lost their job, those with a disability, the elderly and isolated and struggling families.
"It is fantastic to be out there making food deliveries to those who really need it,'' Shane said.
"The team responsible for the Meal Share service are a great group and we're all in it for the same reason – to help the community.''
Shane counts himself lucky to be working during the lockdown, particularly for a good cause.
"I am one of the lucky ones in hospitality to have a job,'' he said.
"For those stuck at home I think it is quite mentally debilitating in many ways.''
Shane said the feedback from clients was overwhelmingly positive.
PAYCE Foundation Director Dominic Sullivan said the Meal Share service was again proving that Melrose Park was a community with a real heart.
"The Kick Start team under the stewardship of Shane Hillard have again done an amazing job preparing and delivering meals to people who really need assistance during this long lockdown,'' Mr Sullivan said.