PAYCE Foundation supports "The Big Issue"
The PAYCE Foundation has signed up with a number of other corporate organisations around Australia to support a worthy initiative of The Big Issue magazine to provide homeless women with an income, as well as access to training, mentoring and ongoing support.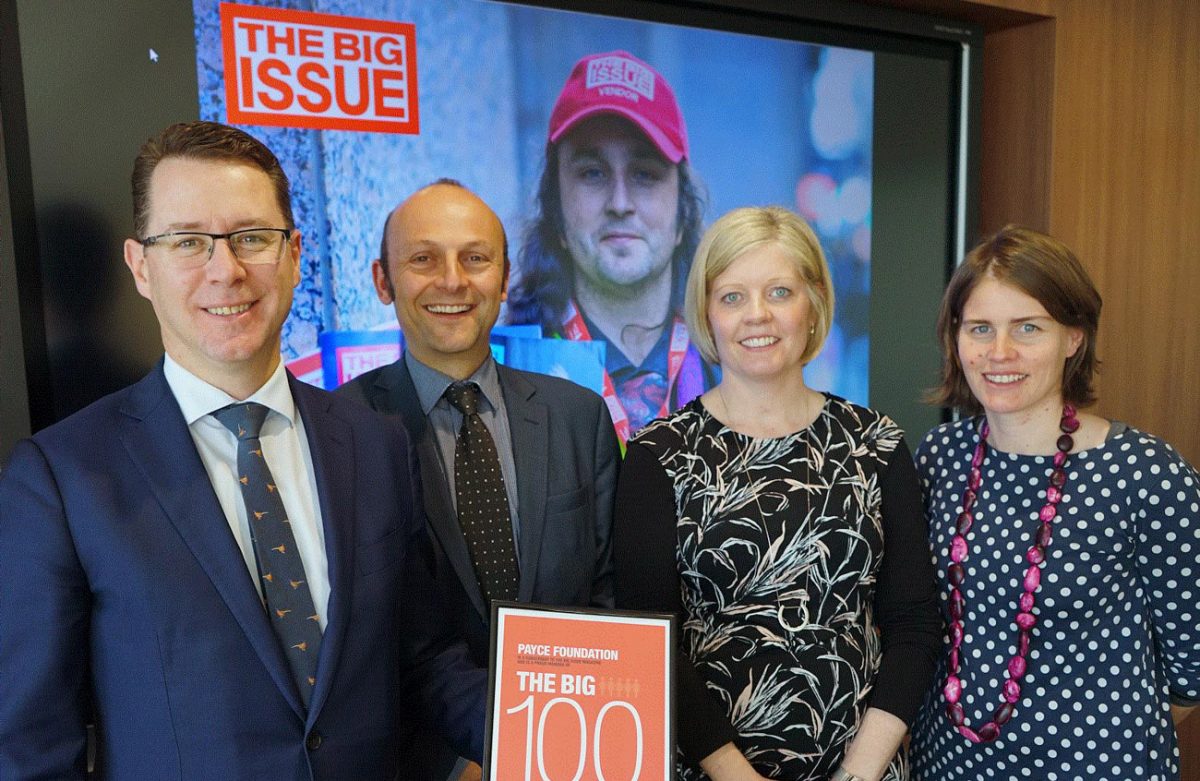 The magazine's subscription service, managed by the Women's Subscription Enterprise, offers work opportunities in a safe and secure environment for homeless women. One hundred corporate organisations are being sought to be members of the Enterprise's Big 100 campaign by taking up multiple corporate subscriptions to The Big Issue magazine. Up to 10 women in need will earn an income in return for packing and preparing the subscribed magazines for despatch.
Over the past 21 years, The Big Issue vendors have become a familiar sight on street corners across Sydney, Melbourne, Adelaide and Perth, selling fortnightly editions of the magazine that cover a huge range of well-written and interesting topics, including arts and entertainment, lifestyle and personal profiles.
The Big Issue street vendors are predominantly men, primarily due to safety and viability for many women due to their personal situations, which can include domestic violence or obligations as parents or carers. The Women's Subscription Enterprise was established in 2010 to give women in these circumstances work and income opportunities that did not require them selling the magazines on the streets.
The PAYCE Foundation will gift its ten subscriptions to charity and community bodies, including Adele House located on the Central Coast and in Western Sydney, and to The Sanctuary, a Women's Community Shelter.
PAYCE Director Dominic Sullivan said the Foundation welcomed the opportunity to participate in such a worthy cause to help women who are doing it tough.
"There are many positives associated with this initiative, including building independence and the capacity to help themselves and each other," he said.
"The PAYCE Foundation commends The Big Issue on this social enterprise and we look forward to further engaging with them and the great work they do."
Facts
40 per cent of homeless people living in shelters are women.
46,000 women in Australia are homeless every night.
More than 6,500 people have sold the magazine since 1996.
More than 11 million magazines sold, generating $25 million in income for vendors.
Circulation of the magazine has increased from 7,000 in 1996 to about 27,000.
For further information on The Big Issue and the important role it plays in communities nationally visit: www.thebigissue.org.au