A 6-12 MONTH PATHWAY PROGRAM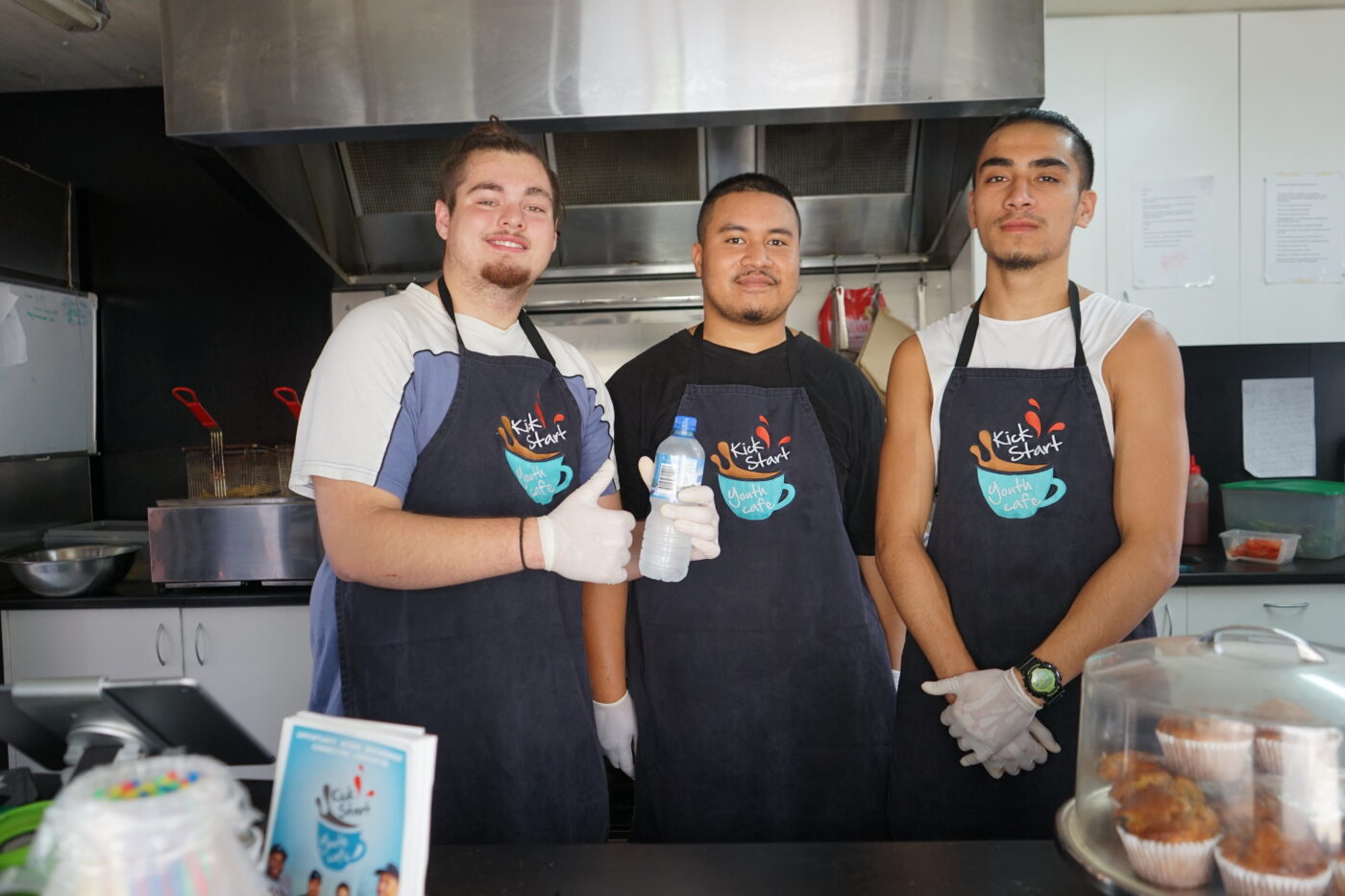 KICK START CAFÉ is a not-for-profit social enterprise that was established, and is now being incubated by PAYCE Foundation. The café employs young people in a 6-12 month pathway program that is tailored to meet individual needs and provide holistic care to the participant.
With the support of Riverwood Community Centre and National Training Organisation, participants receive accredited training, work experience, case management and mentoring, so that on exiting the program they are well equipped to create an active and fulfilling life for themselves.
Since its inception, KICK START CAFÉ has employed and trained 12 young people who, following completion of the program, have been supported to find employment or continue their education.
PAYCE Foundation supports the operations of KICK START CAFÉ, working towards a business model that is both sustainable and replicable. KICK START CAFÉ aims to continue partnering with construction and development companies to provide on-site cafes to service construction workers and the local community while providing employment and training opportunities to young people.
KICK START CAFÉ has been supported by a number of local and strategic partners including Riverwood Community Centre, Stretch-a-Family, SGCH, Schibello Caffè and Dasco.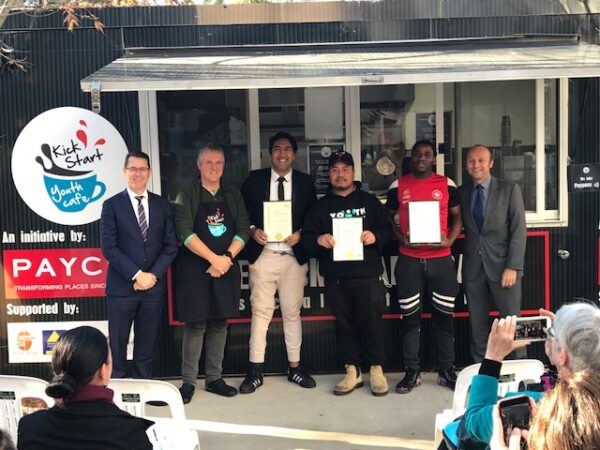 "The café is a very safe and comfortable place to learn. The chef doesn't just teach us about cooking, he's also a great mentor in preparing us for the workforce."
Ravin Lotomau, Trainee
"Kick Start Cafe provides a great opportunity for our local youth, to engage and learn practical skills to build towards a successful career. The young people with no prior working experience receiving training and support to join the workforce."
Mo, Youth Worker, Riverwood Community Centre