Lions Australia pledges support for Women's Community Shelters
17 March, 2022
PAYCE Foundation charity partner Women's Community Shelters (WCS) has struck a three-year agreement with Lions Australia in Sydney to help more women and children fleeing domestic violence.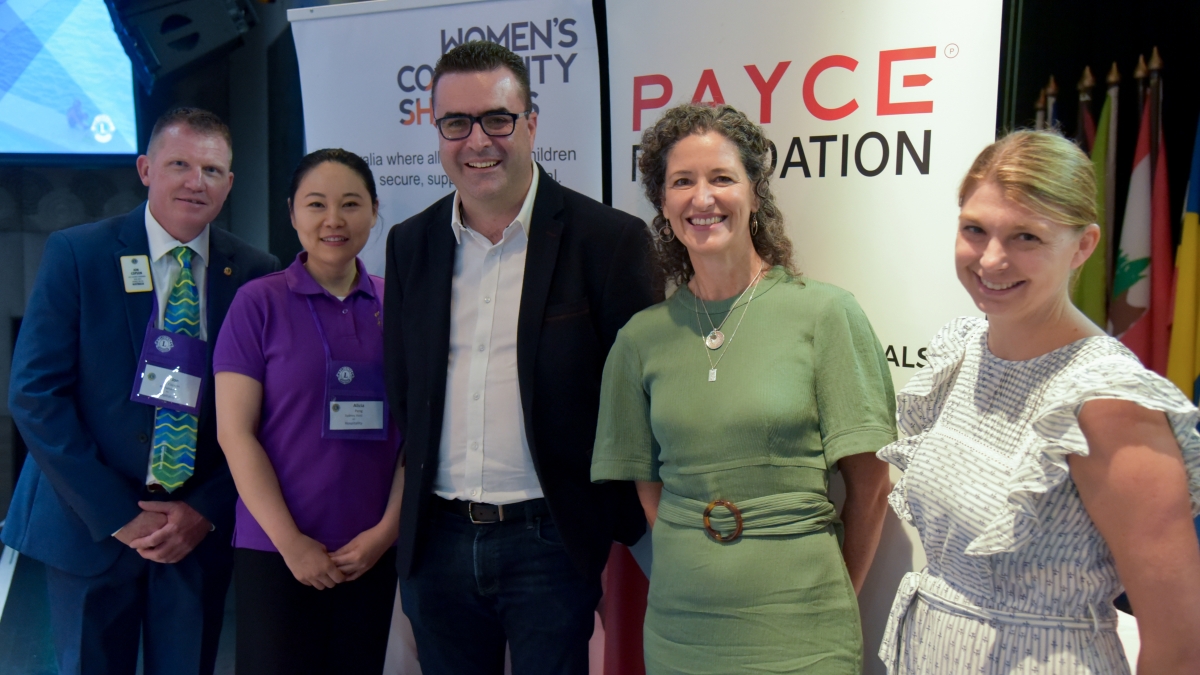 The agreement was announced at the Lions Australia Sydney District Convention (CHECK) held in Castle Hill recently.
The PAYCE Foundation was a sponsor of the event which attracted club members from across Sydney.
The Lions support package from individual clubs can include:
Supporting WCS as an ongoing program, physically and financially on a volunteer basis.
Lions clubs currently conduct non-perishable food collections and could provide this food to WCS as their preferred cause.
Support WCS in identifying if there is a need for a Shelter and assist with 'fitout' and required items for the home, such as kitchen, bedding, and white goods.
Inviting guest speakers from WCS to attend Lions club dinners to have a conversation around the importance of the work and support undertaken with the issue of domestic violence.
Fundraising events to not only promote WCS but to highlight the issue.
PAYCE Foundation Director Dominic Sullivan said it was heartening to see WCS, which operates shelters across Sydney, receiving further support.
"The statistics on women fleeing domestic violence remain alarming, and with extra resources WCS can certainly provide more support,'' he said.
"Lions have an outstanding record over many decades of providing community support where it is most needed.
"I am sure the partnership will deliver on-the-ground results and we are pleased to have played a small role in bringing two outstanding organisations together.''